Kids/Youth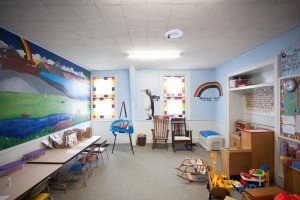 Each week, we offer our children an alternative Children's Church program that runs simultaneously with Worship.  Here, they are nurtured with a Bible story, they can make a craft that goes along with the Bible story, they are given a Bible verse to memorize, and they can play.  Following Sunday worship, the children are encouraged to participate in our Christian Education program at 11am (September through June).
Our Youth are welcomed in worship by loving adults who desire to share their wisdom of the Christian life.
We partner with other churches in the area for the Annual Vacation Bible School. This year the event will be held August 15th – 18th, 2016, at the Ransomeville Baptist Church on Youngstown-Lockport Rd. in Ransomville, NY.
Exley Church also holds Children's outreach Ministry Events like the Exley Easter Egg Hunt held the Saturday before Palm Sunday, a monthly Vacation Bible School reunion gathering, and a Christmas craft making event that is part of the Wilson Very Country Christmas celebration.  Through these ministries we offer safe and fun events for local families with young children.